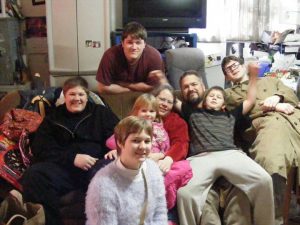 We are a family in Scottsboro who offers quality computer service to individuals and businesses. We offer on-site service in the northeast Alabama area, and remote support for many other areas. We can repair, troubleshoot, upgrade, network, remove viruses, and much more. We also offer web hosting and web site services. Our goal is to help you get the most out of your computer whether it's at home or at work.


Areas We Serve
We serve Scottsboro, AL, and surrounding areas with on-site services. With our remote support, we can help people all over the world, as long as they have internet. We would like the chance to serve you and meet your computing needs.
Here is a quick list of some of the things we do. Repair slow and/or infected computers, hardware and software upgrades, install and/or set up hardware and software, data transfer, data recovery, WiFi, set up routers and networks, servers, VPN, tablets, websites, web hosting, domain registrar, security certificates, on-site services, and much more. Call us for more information at 256-520-7327.
Support