One of the blessings of the computer world is Remote Support. We can connect to a computer anywhere in the world, as long as they have internet access. This allows us to troubleshoot computers, install software, and fix issues with which the customer needs help, including things like screen savers, desktop backgrounds, email issues, and power settings.
Our remote software is from a company called Simple-Help, a first class, secure remote support program.
It allows us to securely access your computer remotely to help you with you computer repair problems.
It all starts with you calling us at 256-575-0041. We will instruct you to click on the support button to go to the support download page.
Once you have downloaded the file, open your downloads and click on The Robert_Support-windows64-online.exe file to make it run.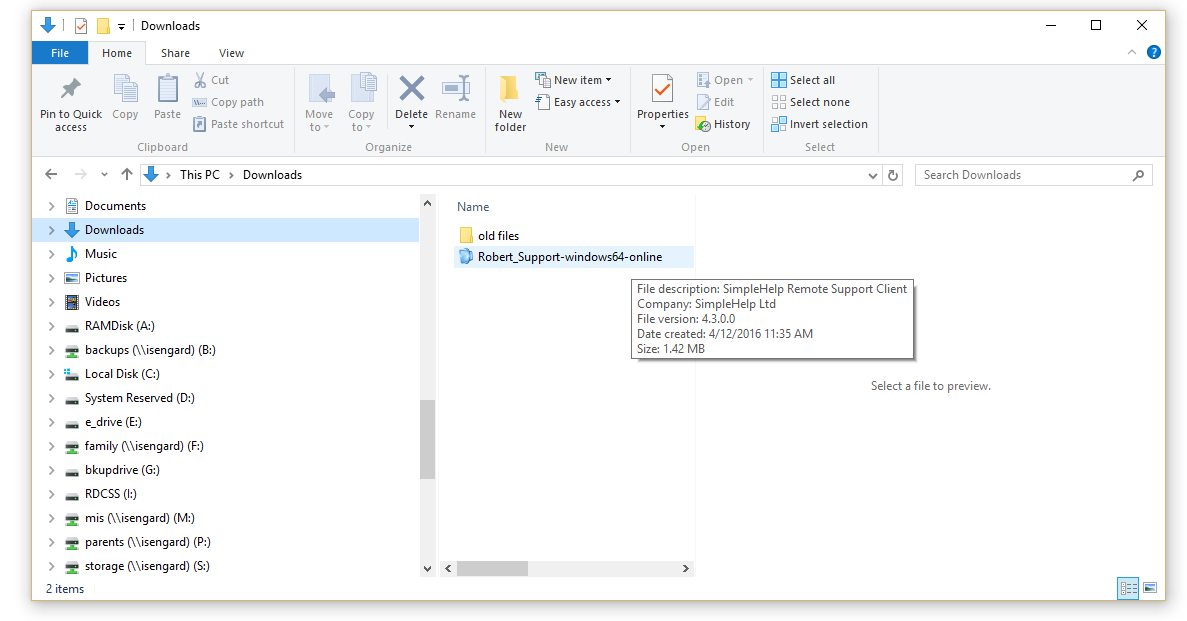 Next step will be to read and accept the required disclaimer.