One of the blessings of the computer world is Remote Support. We can connect to a computer anywhere in the world, as long as they have internet access. This allows us to troubleshoot computers, install software, and fix issues with which the customer needs help, including things like screen savers, desktop backgrounds, email issues, and power settings.
Our remote software is from a company called Simple-Help, a first class, secure remote support program.
It allows us to securely access your computer remotely to help you with you computer repair problems.
It all starts with you calling us at 256-575-0041. We will instruct you to click on the support button to go to the support download page.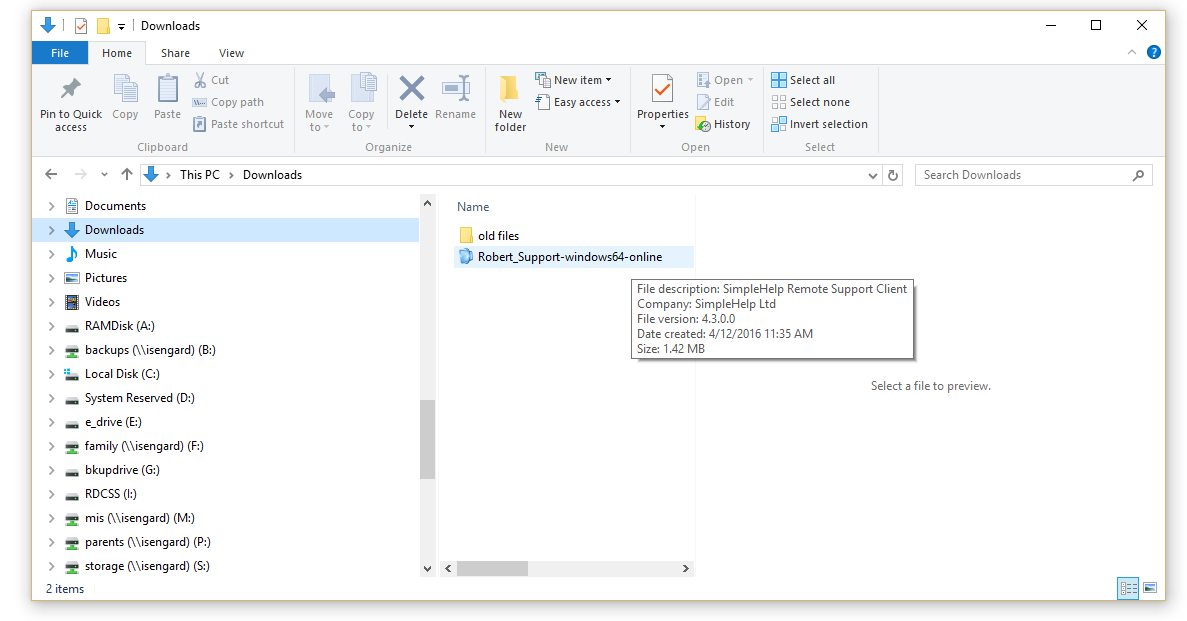 Once you have downloaded the file, open your downloads and click on The Robert_Support-windows64-online.exe file to make it run.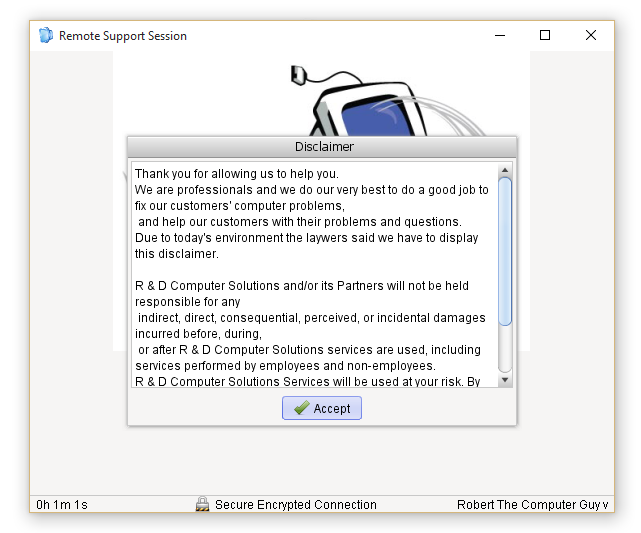 Next step will be to read and accept the required disclaimer.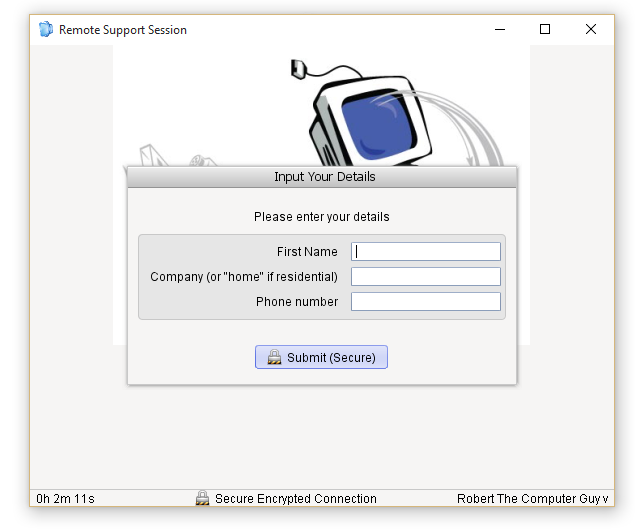 One more step – put your info in. Your name, your business name (residential customers can leave this one blank), and your telephone number. Now please click on the secure Submit button.

After that, we will be able to help you with the problem you have.
————————————–
The next question you will ask is how much does it cost?
Normally we have a $30 minimum policy. So, for the first 15 or fewer minutes the charge is $30. Once past the first 15 minutes it is $65 per hour. Many problems and issues are resolved very quickly, saving you money. Ask us about prepayment plans that allow you to receive by-the-minute support.
If the job is to clean up an infection remotely, that can take hours, and we usually charge a flat price for that. Be sure to ask if you have any questions.
We take credit cards through the PayPal interface.
We also accept checks for payment.
All payments are due when services are rendered.