Microsoft Patch Fixes Security Issues – Released 9/12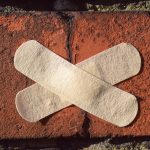 This month's patch released by Microsoft for Windows users is one you should probably get. With 82 security bugs killed, this patch also includes a fix for a vulnerability called "zero-day" which has been exploited already.
What is a zero-day attack?
This is a vulnerability that affects the .NET Framework that, when exploited, may allow a hacker control of an affected system. This includes the ability to "install programs, view, change, or delete data; or create new accounts with full user rights," according to Microsoft. "Users whose accounts are configured to have fewer user rights on the system could be less impacted than users who operate with administrative user rights."
Three other flaws that were discovered that are fixed by this patch have not been exploited yet; it's wise to patch your system before you can be affected by exploits using these bugs.
A full list of the bugs being patched can be viewed at BleepingComputer.com.