Beware Ransomware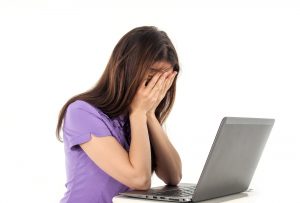 There are some particularly troublesome ransomware emails going around. One of our customers, in the course of business, opened an attachment that looked valid and found themselves victims of ransomware – software that encrypts all data with a virtually unbreakable key which they offer to sell at a very steep price.
If you are required by your business to open attachments to emails, there are some things you can do to minimize the risk of being victimized by ransomware.
1. Verify the sender.
– Check the email address in the "from" area. If it does not match the email address that is usually used for that company's email, do not open the file before contacting the company to be sure they actually sent it.
– If you were not expecting a file from that company, contact them to be sure they actually sent it.
2. Do NOT enable macros.
– The ransomware is triggered by enabling macros and then allowing the file to open and run. By the time you realize what happened, it's too late.
– If a company with whom you regularly do business contacts you and tells you to expect a file that needs macros, then it should be safe to run them on that file, but otherwise, do not.
3. Back up regularly.
– You should do an image backup every three to six months. If you need assistance with setting this up, please contact Robert at 256-520-7327.
– Keep an offsite backup. Important data should be backed up more often – probably at least weekly. Software like Carbonite and Mozy can be set up to do regular backups. Robert can help you with setting this up, as well.
4. Remember that networks connect machines.
– If one machine on your network contracts the ransomware, ALL computers on your network will be affected. It is, therefore, important to be sure all employees at your place of business are aware of the above information, and all computers are regularly backed up.
You can find more information about ransomware at Bleeping Computer.