Playing DVDs on Windows 10 Home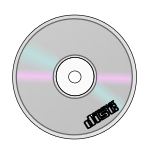 Chances are, if you upgraded to Windows 10 Home, you will be unable to play DVDs on your computer. Microsoft offers a fix for this, in the form of a $14.99 app, but there is another (free) solution.
In order to watch DVDs for free on your Window 10 computer, you will need two things:
A DVD-ROM drive – either built-in or external (This will not allow you to watch Blu-ray – those need a different kind of player.)
VideoLAN's open-source desktop VLC software (not the VLC app in the Windows Store – it does not support DVD playback).
As VLC is installing, doublecheck that the "Discs Playback" is selected (it should be already, as that is the default). Finish the installation and run VLC, insert your DVD, and press CTRL-D to begin playback.